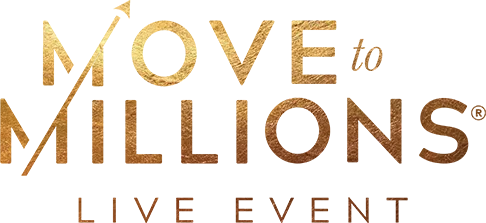 The must-attend event for Million‑Dollar CEOs and Million‑Dollar CEOs in the making, ready to prepare, plan, position and profit from their companies to the tune of millions.
THE LIVE EVENT EXPERIENCE OF THE YEAR
IT'S NOT A CONFERENCE; IT'S A CALL TO YOUR FIRSt/NEXT MILLION
If you want to experience more alignment and freedom so that you call in your millions through your service-based business, this is the #1 business training event on the planet. You'll leave with a PROVEN and REPEATABLE PLAN to implement and see massive changes in every area of your life and business.
OVER 3 FULL DAYS, LEARN ACTIONABLE, GAME-CHANGING CONTENT FROM DR. DARNYELLE JERVEY HARMON, MBA.
(just outside of Washington DC)
IT'S TIME TO MAKE THE MOVE TO MILLIONS WITHOUT MAKING THE MISTAKES. 
 Dr. Darnyelle is the resource behind many of the million-dollar CEOs you know and love. 
Trust me, I have the receipts to back up this statement!

Have you ever questioned why some entrepreneurs scale quickly from 6 to 7 figures or more and why you're not experiencing the same?
It's because they understand the life changing formula (the mindset, alignment AND methodology) to grow, scale and profit massively. It's about having access to the right framework and mentor that works specifically for you and your business.
And it's not about hustling or grinding, it's about taking consistent action on the right strategies with the right success mindset to fast track your growth, while you save time and money. While you might be able to hustle your way to seven figures, you won't be able to sustain it.
Spend three days with us to learn these proven strategies, step-by-step so you leave ready to make, move and leave millions with grace and ease NOT hustle and grind.
THIS IS AN EVENT THAT WILL
Make 2024 the year you Move to Millions.

*VIP Day and Welcome Reception

You might be the first in your family to make millions, but you won't be the last.
If you desire to make MILLIONS in your business while you BECOME wealth and abundance in every area of your life, then join us for the #1 business training event on the planet!!
Your move to millions starts here!
Countdown to Move to Millions®
THERE'S NOTHING WRONG WITH WANTING TO MAKE MILLIONS.
You don't have to apologize or downplay your desire for them either. What you need is preparation. Let us prepare you so that it's a dream come true not a nightmare you can't wake up from. There is a WEALTH TRANSFER underway. It's time for you to rise up, answer the call and position your life and business to receive millions.
Millionaires aren't mythical creatures; they look like you and me.
YOU'VE KNOWN FOR YEARS THAT YOU SHOULD BE RUNNING A SUSTAINABLE MILLION-DOLLAR COMPANY.
And I bet if I took a look at your business you already are EXCEPT:
» Your business' foundation is rocky – you keep changing your mind about who you are and how you serve others because you're constantly in comparison mode, trying to keep up with the latest trends
» You shrink back at the thought of making more and having more responsibility, telling yourself you can't afford to be a CEO—hiring, branding and marketing at the next level
» Your relationship with money is meek at best, and you're trying to build a million dollar business from your mediocre money mindset
» You aren't able to focus on getting your business to the million dollar mark because you're chasing too many product + service lines (ever heard of the 7 income streams to 7 figures myth?!)
» You fear the "obligation" having more will create for you without validating if the fear is real or perceived
» Your systems aren't set up to support and sustain a business that operates at the million dollar level so you're hustling and grinding instead of experiencing the grace and ease you should as you build your business
TO CREATE MILLION DOLLAR COMPANIES and ceos IN 1-3 YEARS.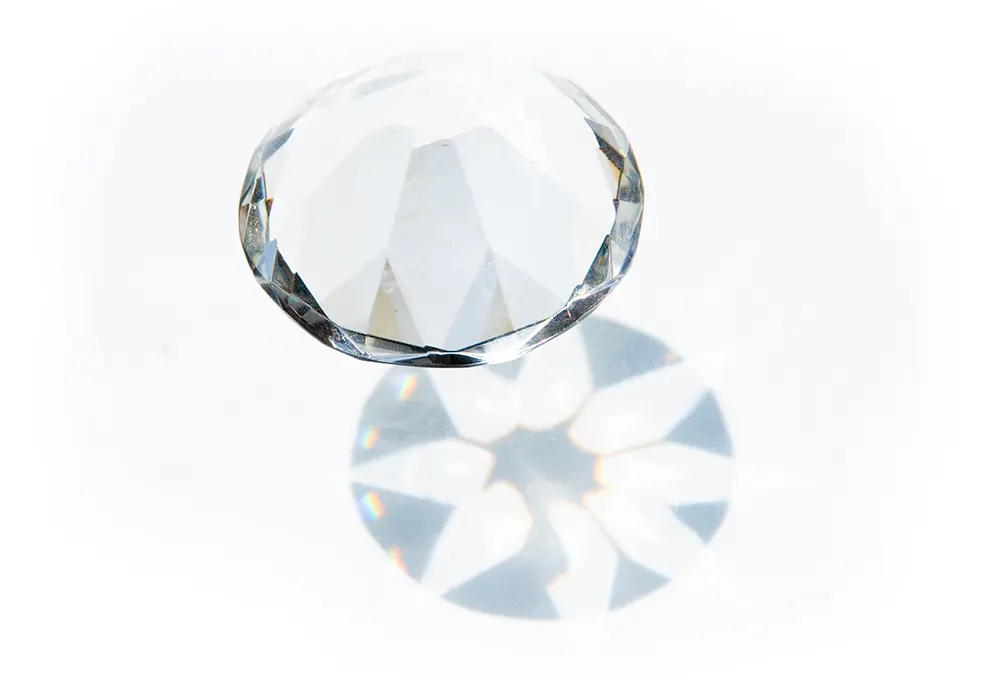 Over three days we will teach you EXACTLY how we and our clients have done it, step by step. You won't be scrolling on IG.  You'll be present.  This is not a spectator event – you'll be a full participant – masterminding, brainstorming, preparing, planning, surrendering. You will be TRANSFORMED at this event through the powerful teaching and hands on sessions to move your business into position to welcome the millions that are forthcoming.  Trust me, the only thing about you that will be the same after this event is your name – everything else will be DIFFERENT. 
YOUR INCOME IS OUT OF ALIGNMENT WITH YOUR EXPERTISE, AND THAT CHANGES NOW.

It's why you've been undercharging for your brilliance...
It's why you've been downplay the results you help your clients get…
It's why you still compare yourself to your "competitors"...
It's why you still dim your light instead of shining brightly…
It's why you keep telling yourself you don't NEED a million- dollar company…
It's why you apologize and make excuses...
It's why you're hiding in plain sight...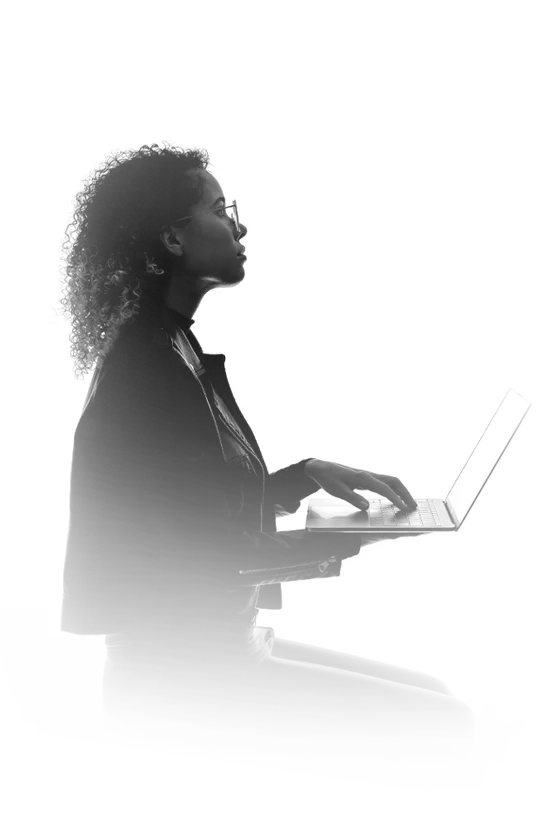 AND it's why you've been the bottleneck in your business, letting fear keep you from THE success mindset, strategy, sales infrastructure, systems, and support indicative of a million dollar CEO.
AND it's why you've been the bottleneck in your business, letting fear keep you from THE success mindset, strategy, sales infrastructure, systems, and support indicative of a million dollar CEO.
YOUR MILLIONS ARE COMING FOR YOU.
Abundance is your birthright.
It's time to stop down-playing, dismissing or second guessing the transformation you provide your clients, and start believing you are worthy of making and moving MILLIONS. 
Over three full days, you'll be coached by me, the award-winning Inc. 5000 CEO and spiritual business growth strategist. You'll come to master our proven Move to Millions Method. This PROVEN FRAMEWORK is making million dollar ceos today.
This community is going to transform your whole life.
to access your millions, you need only move...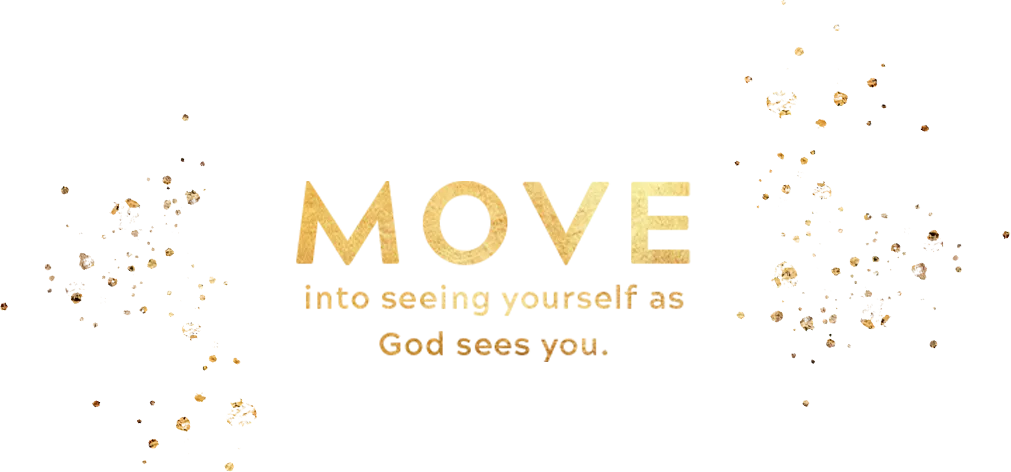 To make these moves you need a safe place to unearth your fears, strengthen your surrender, streamline your focus and step boldly into your next level. You need access to a community where everyone is on the million dollar trajectory and the support and edification you need is shared freely without side eyes and shade…

if you've read the book, come experience the content live. move to millions live is the only event that gives you support to make money move before, during and after the live event experience. 
What is Move to Millions Live?
Move to Millions® is a live 3-day experience for high-achieving million dollar CEOs and million dollar CEOs in the making + visionaries who are ready to master the principles, assets, and legacy to get on the trajectory to a million dollar company. Since we started keeping track, we have created 42 million dollar CEOs who are SUSTAINING their million dollar companies while becoming millionaires in the process.
Stop making mistakes; start making millions. 
 Darnyelle only teaches what she has proven to grow her own multi-million dollar companies (and those of her clients.)
This next level experience brings together MILLIONS MINDED entrepreneurs and business owners who are ready for a Breakthrough to a company that serves them financially and spiritually.
No matter where you are on the Move to Millions® Continuum – this event is for you!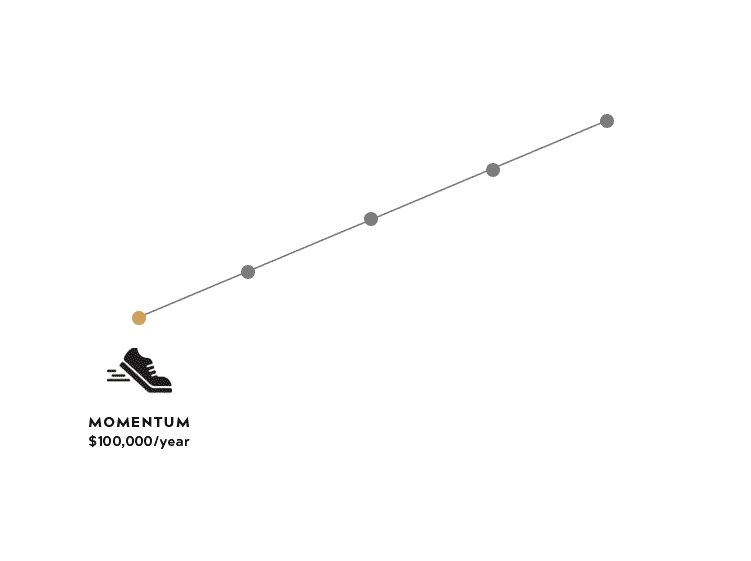 DURING THIS HIGHLY EXPERIENTIAL MONEY AND MINDSET-SHIFTING LIVE EVENT, YOU will:
» Be surrounded by high-achieving business owners who like you have been craving a safe space for complete transformation
» Shift your mindset to clear out the self-limiting beliefs that are blocking you from believing you deserve what God has already earmarked for you (think BIGGER)
» Confirm your next money milestone move without compromising your message, being out of integrity, hustling, grinding, or charging too little for the transformation you offer to the world
» Gain the assets you need to leverage and scale your business in the most simplified way
» Gather all the tools you need to finally establish a strategic plan and legacy suite to create something INCREDIBLE for your children's children
» Begin to truly transform your life and business once and for all
Having a million-dollar company
REQUIRES TRUE PREPARATION,
that WAY you avoid the stress and overwhelm that keep most from it.

*VIP Day and Welcome Reception

Here's how we'll accelerate you and your business on the Move to Millions® Continuum: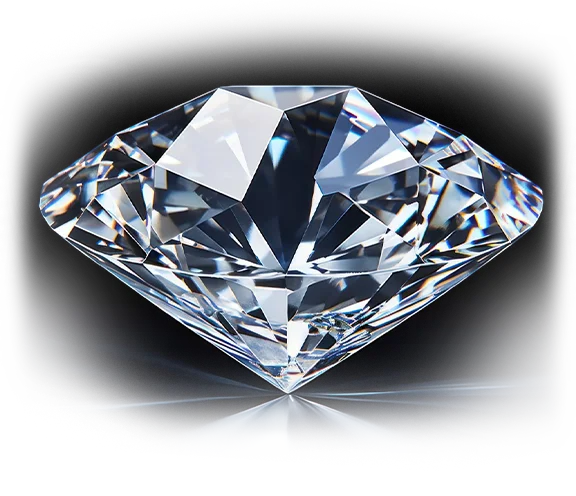 The REAL secret of success is realizing that no amount of strategy will work without the mindset and alignment that supports it. On Day 1, we'll focus on the mental and spiritual principles essential to becoming a million dollar CEO, including money mindset, business growth acceleration, alignment of thought, surrender and forgiveness. Experiential learning activities will help you work through each principle and put them into practice right away. Darnyelle will walk you through powerful exercises to shift the way you see yourself and money so that you can create space for the life you have been praying for.
Kick your biggest fears, imposter syndrome and self sabotaging past to the curb
Shift the way you see money by shifting the way you see yourself
Get back into alignment with who God created you to be so that you can access all He's earmarked for you and scale your company from there
Discover the Million-Dollar Winning Formula that is customized to YOUR next level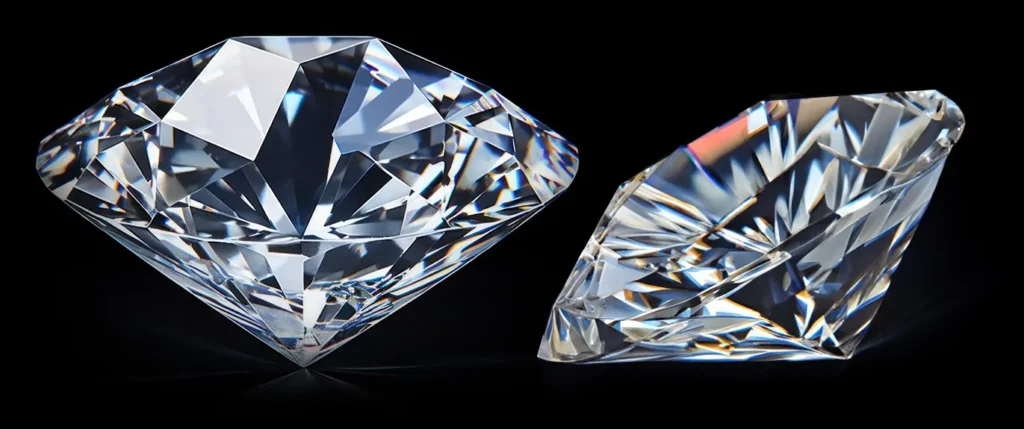 MARKETING & SALES STRATEGY
Once you've dialed in a few critical business systems, your growth will happen more quickly than you ever thought possible, especially because you'll have the right mindset to support your journey. On Day 2, we'll dig into the 7 assets you must have in place in order to leverage and scale your business to make the Move to Millions®. These assets fall into the following business optimization categories: Operations, Financial, Legal, Marketing, Sales, Client and Talent. You'll receive my Million Dollar Asset Blueprint so you can start formulating your assets. Day 2 is the day we shift your strategy so that you actively prepare for the millions on their way. You'll take our million-dollar business assessment to see EXACTLY what assets you'll need to tighten to take your place as a Million-Dollar CEO. Day 2 is worth the price of admission all by itself. 

Position your high‑end programs for marketing and sales success
Up-level your assets and systems with my signature templates
Determine which million-dollar systems you'll need to tighten to achieve your goal with grace and ease
Learn top strategies for navigating the millions messy middle

MILLIONAIRE HABITS, VISIBILITY, IMPACT & SCALe
This powerful day brings together everything you learned on Days 1 and 2 so you can get clear on your next steps to generating and impacting millions. You'll hear powerful panels on topics around relationships, leadership, HR, PR and visibility and tax strategy so that you can keep the money you're making. We'll talk about shifting from being a million dollar CEO to being a millionaire, and how you can best position yourself for greatness at this level. You will finally position yourself to build a business that serves you, funds the life you crave and profitably impacts the world in all ways, always.

Navigate your million- dollar trajectory without sacrificing your faith, freedom, family or fun
Darnyelle will share her secret to earning more while enjoying more freedom
Create your million dollar dream team from your vision point and not your current vantage point
Learn millionaire strategies and insights to maximize your next level in life and business
Determine what LEGACY looks like for you and your children's children with our Legacy Blueprint
Strengthen your Million Dollar CEO self care
THIS ENTIRE EXPERIENCE IS DESIGNED TO PREPARE YOU TO MAKE, MOVE AND LEAVE MILLIONS.
Every session about is proven to position you for millions. Our frameworks and methodologies are top-notch. Our more than $365 MILLION in client revenues is proof! You'll be ready to move in the direction of your deepest desires to normalize wealth and legacy for your family and you'll be able to do it without stress and overwhelm because you'll know HOW to set your business up to make it happen for you in the next 3 years or less.

"darnyelle's events have CHANGED MY LIFE!
Having now attended 2 of Darnyelle's events, I have to tell you: this event changed my life. I am so clear, focused and it's because of the experience that Darnyelle crafts for her attendees. I felt like I matter, every intricate detail, enhanced my confidence in myself as a business woman. I will be an attendee of this event every time Darnyelle offers it because the content, experience, people and her heart-centered focus keeps me coming back!"

But to realize them, you have to shift because what got you to 6 figures will not get you to 7.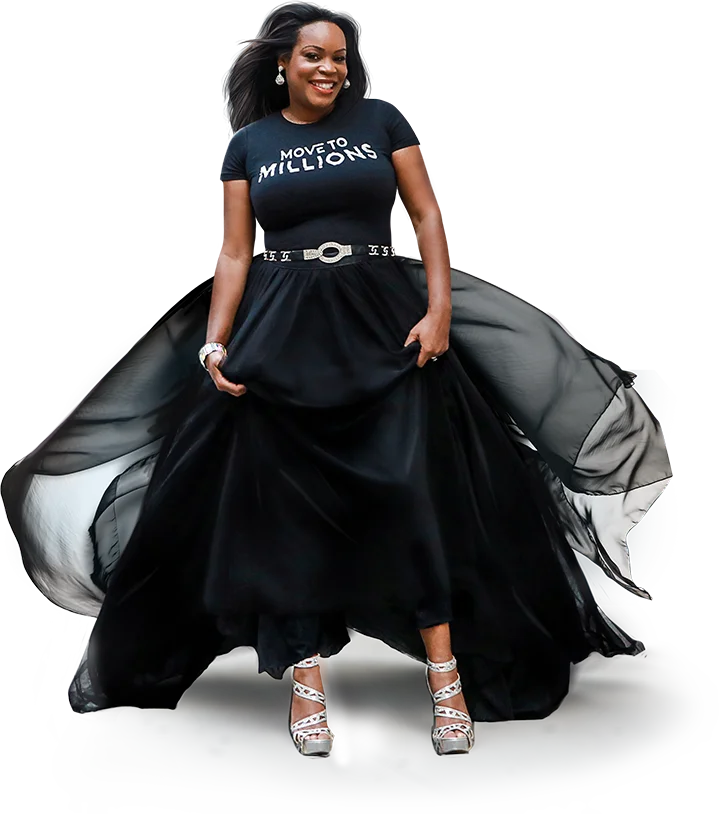 Before

Move to Millions Live®
You're Tired of working so hard for a fraction of what you should be earning because of the value you provide your clients
You are overwhelmed by the fact that you can't take a break without your business imploding because you're afraid to hire the team you need
You're playing the comparison game constantly instead of standing in your greatness
You're unclear about how to charge more without overloading your programs in order to justify the investment
You are Successful but aware that MORE is available and it's OK to desire it
You're Trying to build seven income streams to hit seven figures the hard way
You are short-tempered and exhausted, you're bringing your work stress and anxiety into your family time, and it's causing friction and fights

After

Move to Millions Live®
You have a clear strategy to streamline your efforts, increase your efficiency and maximize your potential
Are confidently focused on tightening the systems and support team in your business so that you can step into your role as CEO
Are Living the "softer side of entrepreneurship" with grace and ease and no hustle or grind
You're BEING more than doing so that you sit in the significance of your multi-millionaire birthright
You are You are watching doors open and then seizing the right opportunities to expand your reach without sacrificing your sanity to expand your reach without sacrificing your sanity
You are clear about your personal Million Dollar Winning Formula so that nothing separates your from your birthright
You have a deeper connection and confidence with God as you position and profit in every area of your life because of your business
Are confidently focused on tightening the systems and support team in your business so that you can step into your role as CEO
LET US EQUIP YOU TO MAKE SHIFTS IN YOUR LIFE & BUSINESS AT MOVE TO MILLIONS® LIVE.
"MY LIFE CHANGED SINCE DARNYELLE'S EVENT!
I first met Darnyelle at her annual live event, and since then I've seen my life and business transform. Within a few months of her program, I acquired 8 new authors for my publishing business and enrolled 14 new clients in my soul healing counseling program. I've also secured 7 speaking engagements. By the time I arrived at her event the second year, I had a multiple six-figure business and it wouldn't have been possible had I not attended my first event a year before!"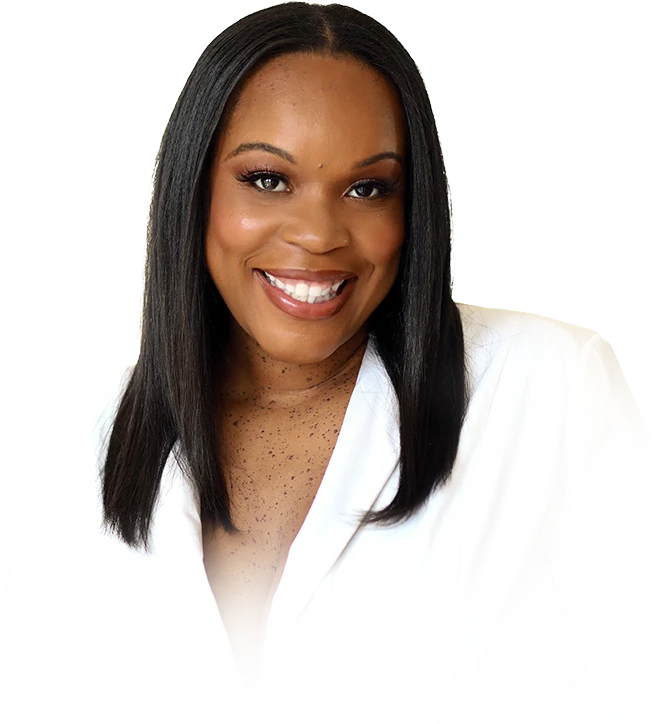 Hello, I'm Dr. Darnyelle Jervey Harmon.
As an award-winning CEO, speaker, consultant, author and spiritual business growth strategist, I'm known for transforming six figure entrepreneurs into million dollar CEOs. Over the last 11 years, I have coached THOUSANDS of service-based entrepreneurs to leverage and scale their businesses on the Move to Millions® Continuum. To date, I have created 40 million dollar CEOs.
When I first crossed the million dollar mark in 2014, I paid nearly $400,000 in taxes because I was ill-advised and didn't know what I now teach my clients so that when they hit the million dollar mark, it's a source of pride and legacy not doubt, fear and overwhelm.
I've spent the last 12 months working closely with clients, who like you, desire to build legacies and businesses that serve them and their children's children. What we've encountered and what they've accomplished will blown your mind…. And when you join me, I am going to share the good, the bad, the ugly and the Incredible with you so that you know exactly what it will take to move to millions in your own business.
My work has been featured in Inc., Essence, Success, Black Enterprise, Forbes and O Magazines, and I've authored eight books on business strategies, marketing and leadership. I teach you how to connect your mindset, messaging and marketing to sales, systems and support so that you scale your business profitably to seven figures. But unlike other coaches or consultants, I don't do this with hustle and grind. Instead, I'm all about grace and ease while combining business growth strategies and systems with spiritual principles. And, I believe that you don't have to choose—you can love God and make boatloads of money.
I'm not new to this—I am true to this. I've run my own company, Incredible One Enterprises, at the million dollar mark since 2014, and now I'm transforming six-figure entrepreneurs into million dollar CEOs across the country.
My clients have earned in excess of $365 million dollars during the 12 years I've been coaching and consulting.
Since 2022, I've focused on helping 300 six-figure entrepreneurs get on the Move to Millions® Continuum, and I believe you're next.

"$125K IN LESS THAN 30 DAYS!
I just had another effortless $25,000 close on the program Darnyelle helped me price BEFORE I started her program! That makes $75k just from this offer; $125k in total in less than 30 days!"
GET MORE AT MOVE TO MILLIONS® LIVE
If you're tired of attending events that don't DELIVER business and life transformation, you need to join me at Move to Millions® Live.
I've been hosting live events since 2009, and let me tell you: my events are NOT business as usual. You will not sit in your seat the whole time or be inundated with speakers who give you ideas without telling you how to put everything together.
Instead, at my event, you'll take away strategies that you can implement immediately to leverage + scale your life and business.
In fact, with all of the valuable, actionable content we'll provide you, it's safe to say this isn't an event…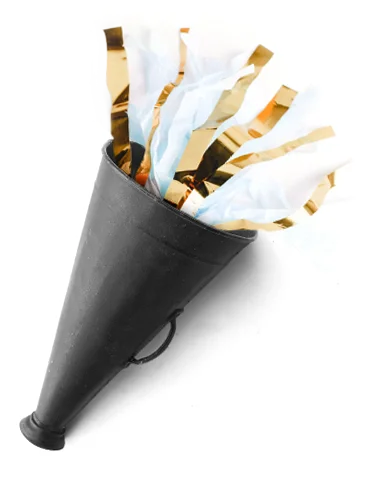 New for this year: When you secure your ticket for Move to Millions Live, you will have the opportunity to book a Move to Millions Strategy Session with an IOE Business Success Coach to help you determine your path on the Move to Millions Continuum.
*All General Ticket offerings, plus...
"ONE STRATEGY HAS MADE ME MILLIONS!
"I hired Darnyelle for a VIP Day, and before we even spent the day together, I already made my investment back! One strategy during my pre-call, added $15,000 to my income! When we met, Darnyelle helped me to simplify my business model and increase my profits intensely. If you want to move to millions and boost your bottom line, hiring Darnyelle is your only option. By the way, that strategy is still riding strong; I've added more than $1,000,000 because of it."
Storytelling Expert & Coach

Is Move to Millions® Live right for you?
Move to Millions® Live isn't for people who want to keep their life and business where they are right now. It isn't for people who prefer to build their business on their own. It isn't for people who have no interest in using their God-given gifts to make boatloads of money.
MOVE TO MILLIONS® LIVE IS FOR YOU IF:

You're a service-based entrepreneur—coach, consultant, speaker, attorney, accountant, interior designer.
You've been in business long enough to be stuck at the six-figure mark.
You know you should be farther by now—making more, serving more clients and having a greater impact.
You know you're the REAL reason why you're not where you want to be, and you're ready to do something about it.
You're ready to experience your first million dollar year.
You know you're a planet shaker, and you're ready to get out of your own way so you can make the impact you were born to make.
You know you've gone as far as you can go with the strategies you have, and now you're ready for a few powerful leverage + scale strategies that will transform your life and business.
You don't just want another event; instead, you're looking for a like-minded, spirit-rich community so you can spend your time with people who protect your purpose and potential.
If any of the above speaks to your soul, this highly spiritual, highly experiential & mindset-shifting event is for you.
REMEMBER, YOU WERE BORN TO MOVE MILLIONS.
Why not you? Why not now?
Join me this May so my team and I can help you plan to become a million dollar CEO.
5 CLUES THAT MOVE TO MILLIONS® LIVE IS YOUR NEXT BEST MOVE
You're tired of sitting on the vision God gave you.
You know that you have a million dollar company in you, and now you're ready to get the support necessary to bring it to life.
You've been chasing too many business rabbits and need a safe space to find the clarity of focus, that will manifest your million dollar company with grace and ease.​
You're ready to put your focus on streamlining your business.​
You're ready to kick fear to the curb and step boldly into your birthright.​
"30 DAYS IN AND I HAD A $109,000 WEEK!
"Listen to me: Darnyelle is the TRUTH. The GOAT. I just enrolled and I already had a six-figure WEEK. 7 days in. Darnyelle is brilliant. When I worked with her in 2019, I had my highest month ever (then) immediately following our session. This is my MOVE to Millions year. It can be yours too."

*VIP Day and Welcome Reception

Frequently Asked Questions (FAQs)
I've answered your questions so you can feel Incredible about joining this life-changing event that will help you grow your business, build your team, find more clients and make boatloads of money.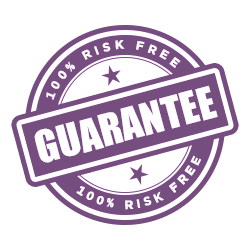 We promise that Move to Millions® Live will be like NO other event you've ever attended. I promise that I will show up fully. I will give 110%. I will hold the space for your biggest breakthroughs yet. You may attend the entire program on Day 1, and if for any reason you are not 100% happy with the content and believe that it was not worth the investment, you may turn in your materials, exit the event and we will refund your ENTIRE registration fee within 30 days. So, no matter which way you slice it: There is ZERO RISK FOR YOU.
Event Cancellation Policy: All sales are final and no refunds will be granted.  No refunds are offered for event tickets. Should unforeseen circumstances arise that make it impossible for you to join us in person at the event, you may receive a credit for your ticket against any of our future live events, or any one of our incredible digital products if you contact us by April 21, 2024, less a modest bookkeeping/administration fee of $150. After April 21, 2024, you may receive a credit less a $800 event fee as expenses will have been made for your participation in the event. PLEASE NOTE: If you choose to no show the live event and not communicate prior to the start of the event that you will not be attending you forfeit any right to use any portion of your purchase toward future products or services. Alternatively, your primary ticket is transferable, so you may allow a friend or colleague to attend in your place. If you are eligible for a credit, this credit must be used within 12 months. After 12 months, your credit will be forfeited in its entirety.
PAYMENT PLANS: Full payment for your event ticket is due at the time of registration however, a payment option may be offered to you as a courtesy. Scheduled payments are attempted on the due date per the agreement. Should payment processing be unsuccessful on the first attempt, IOE will attempt to process the scheduled payment every day until the payment is successful. Any payment declines not resolved in a 4-day time frame will incur a $50 collection fee. You are responsible for making all payments in your agreement of purchase whether you attend the event or not.
Legal Disclaimer: Every effort has been made to accurately represent our program and its potential. Any claims made of actual earnings or examples of actual results can be verified upon request. The testimonials and examples used are exceptional results, don't apply to the average purchaser and are not intended to represent or guarantee that anyone will achieve the same or similar results. Each individual's success depends on his or her background, dedication, desire to implement and motivation. As with any business endeavor, there is an inherent risk of loss of capital and there is no guarantee that you will earn any money.